(Last Updated On: August 7, 2018)
I can't tell you how much I have been fantasizing about the summer beaches here in Singapore since a couple of months ago. My family just doesn't deal with winter well. We have lived in NT and QLD so you will understand, the cold in Hunter Valley is extremely painful for us.
Escaping to the tropics is the one thing I look forward to each year. Of course, baking in the sun requires a lot of sun protection and other considerations so here are my summer essentials that I have packed.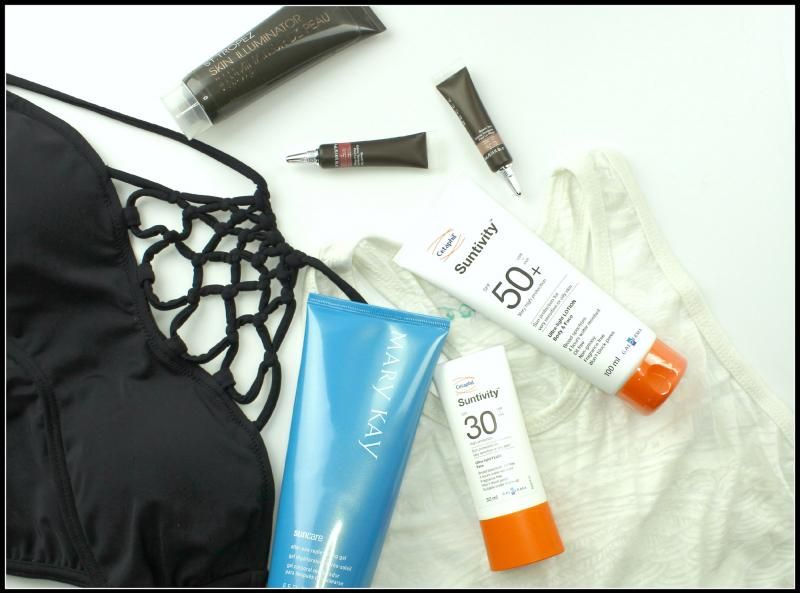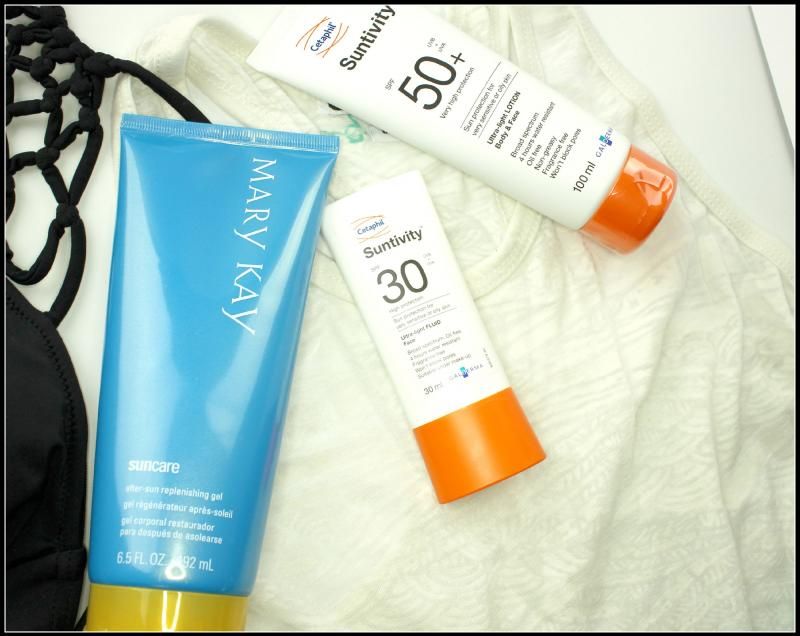 Mary Kay After Sun Replenishing Gel
I just realised this was a limited-edition product (sorry!) but an awesome product is an awesome product so pardon me for featuring it still. This is a really cool (in both ways of the word) blue gel that uses soothing botanical extracts to replenish moisture lost from sun exposure. I love the refreshing, cooling sensation it leaves on sun exposed skin plus it is non-stick and dermatologist-tested.
Cetaphil Suntivity SPF 30 Face
This lotion is oil-free, fragrance-free and I love how it goes nicely under makeup with a matt finish. It's great as an everyday SPF option. People with very sensitive or oily skin will like this (I have combination-dry skin but it still is great for for me). Its 4 hour water resistance property is also perfect for the beach. Its hypoallergenic, non-comedogenic formula that is free from parabens, fragrance and emulsifiers are awesome bonus points.
 Cetaphil Suntivity SPF 50+ Body & Face
This sunscreen lotion has a slightly thicker texture than the Suntivity SPF 30 Face and I prefer to use it on my body. It also has a 4 hour water resistance which is perfect and is easy to spread and not sticky. Also a hypoallergenic, Non-comedogenic formula that is free from parabens, fragrance and emulsifiers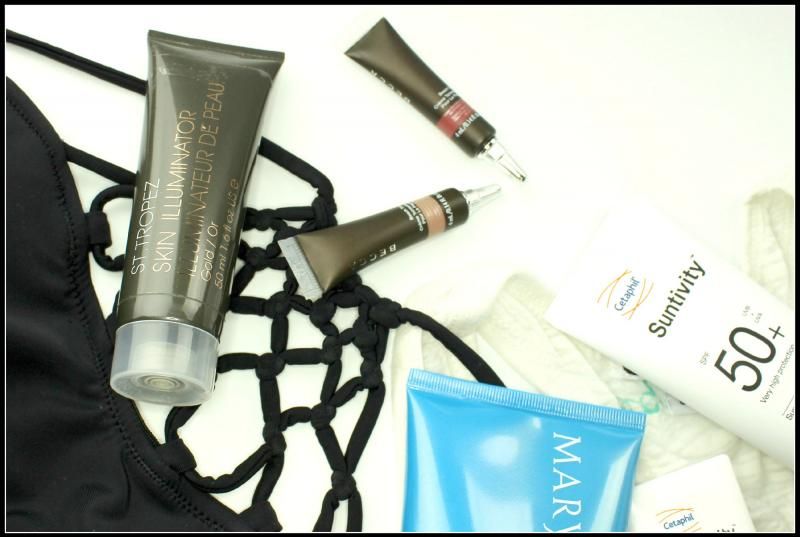 St. Tropez Skin Illuminator

This is great for a gorgeous glow and added touch of glam. Not necessary for a trip to the beach of course but if you feel like it, why not? It's creamy and has gold flecks in it for a shimmery finish. St. Tropez suggests applying it to "key areas such as the arms, shoulders and decolleté". I have this one in the shade Gold which is perfect for yellow and gold undertones. One thing though, I do not like the smell on this. I'm hard pressed for words to describe the smell but my husband (2nd opinion) thinks it's fine so I guess it's down to personal preference.

Becca Beach Tints

This has got to be one of my favourite yet least-used products. I just don't tend to reach for cream products on a daily basis but when I think of beaches, Becca Beach Tint automatically comes to mind (no explanation needed). These tints blend effortlessly and stain the cheeks and lips beautifully. They are also water-resistant and give a non-greasy finish which I love since you'd already have the combinations of SPF + lots of sweat underneath. I absolutely love the shades as well as their sweet scents that complement their respective names.

What are your summer holiday essentials?

 *All products mentioned here except Becca Beach Tints been provided by PR for feature. My opinions are uninfluenced. Honesty always!