(Last Updated On: August 7, 2018)
Just like any mum, I crave for a practical bag that is roomy enough for all the knick knacks I have to lug around for the kids. There are many of those in the market, that's for certain, but can I not have one that screams NAPPY BAG, please?
Amongst my many requirements, I also crave for a bag that is pretty, stylish and does not actually look big, bulky…. a bag that doesn't get dirty or stained easily (by mucky kids fingers or snacks)… one that is easy to clean if anything untoward happens to it (God forbid!). Sounds like too much to ask for?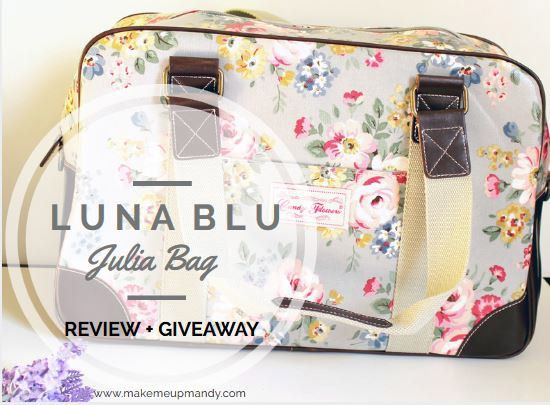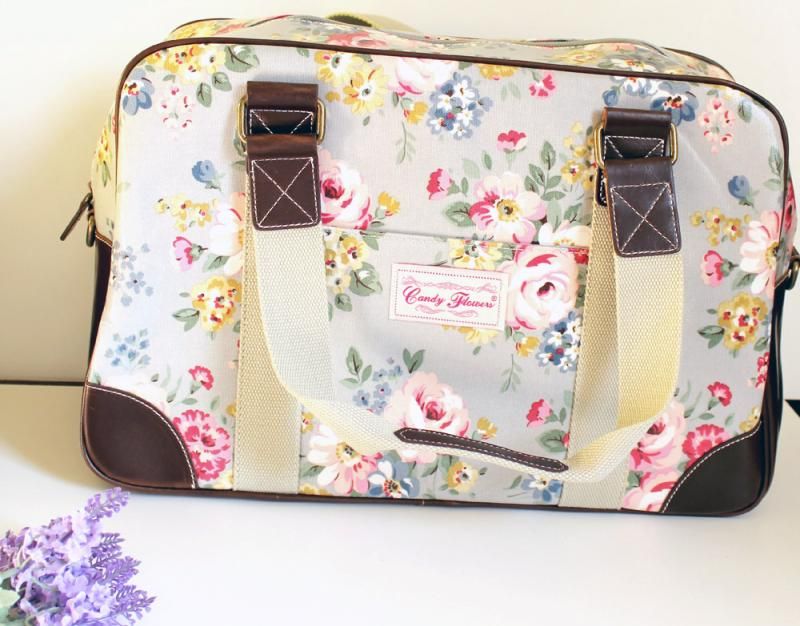 Imagine my excitement when I discovered the Luna Blu brand. First and foremost, Luna Blu is a homegrown Aussie brand – something I love to support. Then, they make these beautiful, timeless vintage floral accessories (bags, purses, wrist wallets…) – brownie points. Then, I learned that their bags are not just pretty, they are also made of a unique oil cloth fabric – WIN! This oil cloth fabric is basically a cotton canvas fabric which is coated with PVC aka making the surface of the bag durable, water resistant and easy to wipe clean. I can't tell you the horror of spending money on a bag you love only to have it stained or dirty so easily.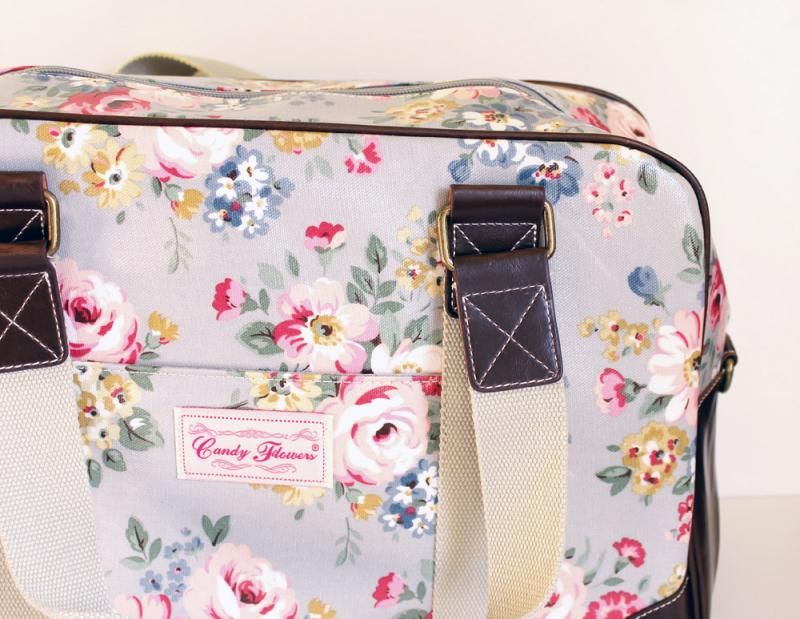 This Julia bag (Sunny Meadow print) that I have here today is especially spacious, roomy and great as an overnight bag (or travel bag, nappy bag, multi-purpose mum's carry-all bag.. you name it, this bag can take care of it all as it is so versatile). We often go on interstate trips or long trips (gone up to QLD twice this year and down to Sydney, Wollongong a few times) so this really comes in handy.
This bag has a large internal compartment with additional internal zipped and open pockets. If you're fussy about lots of compartments in bags, this will surely satisfy the organizing freak in you. Stylish leather trims and webbing handles lend a beautiful, vintage touch while a detachable shoulder strap comes in handy when you decide to carry it a different way.
I used this bag for a day trip recently where I had to bring along some change of clothes for the tot, some snacks, drink bottle, favourite toy, baby wipes… as you can see, these barely even filled the bag up. So I had space to put in an extra jumper for myself (not just any jumper but a super fluffy, space-consuming one), even my entire sling bag (for my separate mummy/document stuff for the trip) I managed to put in to minimize having so many bags lying around in the car.
By now, I would have thought this baby would be finally filled to the brim but unfortunately (or fortunately), there was still space for more.
The main thing I love about this Julia bag is that it is so roomy yet does not ever lose it shape and turn into an unsightly, bulky mess like many bags tend to.
Luna Blu has very kindly offered another Julia Bag for a reader as they know that us mums go crazy about this sort of stuff. Best of all, you get to choose any print you'd like in the Julia Bag design.
Entering the giveaway is easy. Simply follow the Rafflecopter prompts. Please do fulfil the criteria if you pick those as every single entry will be verified (and deleted if necessary) to make it fair for everyone x