(Last Updated On: June 27, 2017)
Having heard so much about the Make Up Geek eyeshadows, I knew I had to try some myself. As I have been preferring matte eyeshadows of late, I thought it would be good to try some Make Up Geek ones. Most matte eyeshadows do take a little more effort to blend but I do find that with my hooded eyelids, it's just easier to keep them where I want them to be. I used to love my shimmer eyeshadows until I got annoyed with how they seem to go everywhere on my lids.
Also Read: Top white eyeliners to try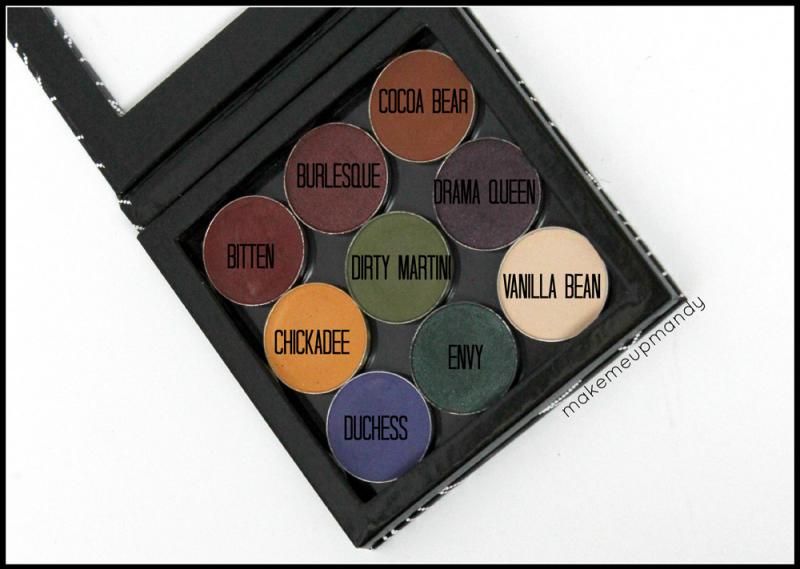 The Make Up Geek eyeshadows are surprisingly affordable (US$5.99 each in a pan). Plus they are all cruelty-free, talc and paraben free as well. Their popularity can be attested by how so many of them are often sold out and you have to wait for them to be restocked (I just checked and a few of these I got are sold out at the moment). I did intend to get all mattes this time but a couple that I wanted so I did end up getting a couple of shimmer/metallic ones.
5 of the Best Matte Eyeshadow Palettes You Should Try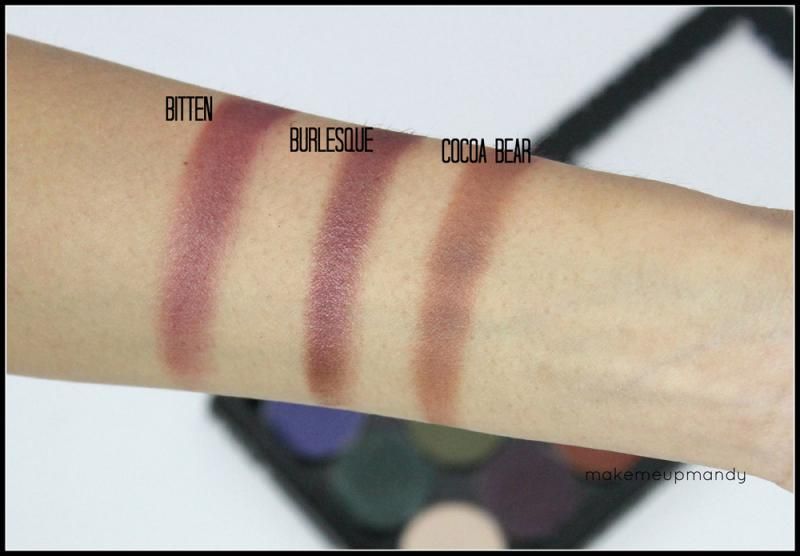 Bitten: Matte deep maroon red
Burlesque: Deep Metallic Burgandy
Cocoa Bear: Matte reddish brown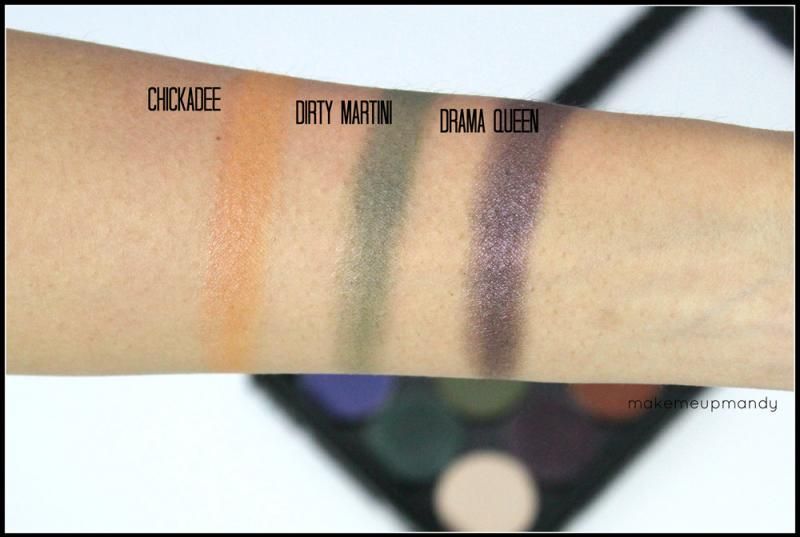 Chickadee: Matte Yellow Orange
Dirty Martini: Matte olive green
Drama Queen: A densely dark purple with a shimmery finish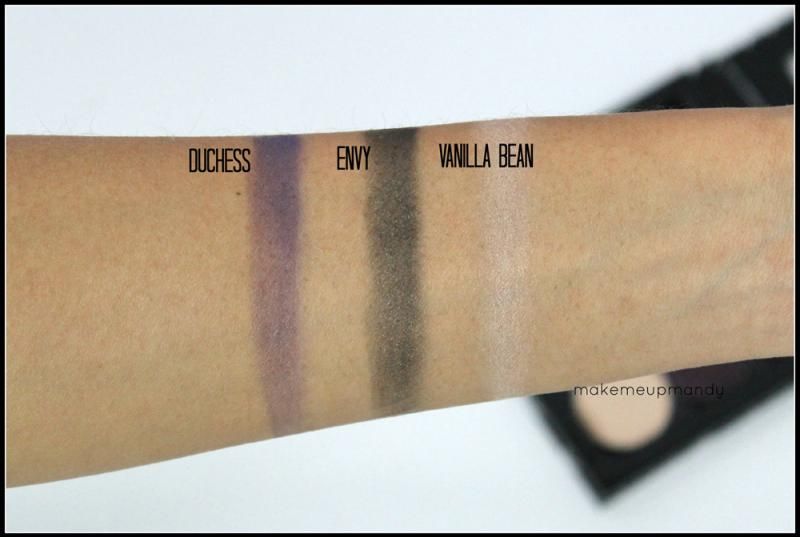 Duchess: Matte cool purple
Envy: Deep metallic green
Vanilla Bean: Light Shimmer with Peachy Beige Undertone
All the shadows are beautifully pigmented and I experienced no fall out with them. My favourites of this lot would have to be Dirty Martini (I don't quite have a shade like that and just look at that name!), Drama Queen (it is amazingly smooth, creamy and so vibrant) and Chickadee (another unique shade that I don't own).
Hypoallergenic Eye Makeup For Sensitive Eyes
I already have a handful of highlighting shades but I thought I would add one (Vanilla Bean) to this Z Palette. Surprisingly, I found Vanilla Bean a little dry and I struggled to pick up the product when swatching. It doesn't fare badly when used with a brush and it does blend well though. A beautiful shade for highlighting under the brows, its 'light' shimmer is also barely detectable which I prefer. I also bought Cocoa Bear as I love reddish browns but like Vanilla Bean, I found it a little on the dry side too.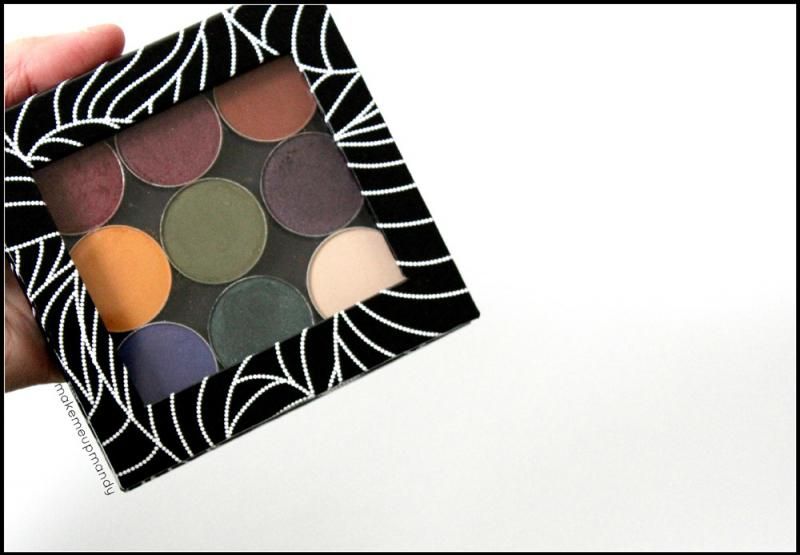 I received these shadows within 1.5 weeks of ordering them from the US. Pretty quick, I'd say! The Z palette is a patented Make Up Geek exclusive Dotted Leaf design (US$14.99) and I absolutely love it. At this rate, I am pretty sure I will be back for more for its affordability, pigmentation and such a wide variety of shade choices (over 60).
5 Best Glitter Eyeshadows: The Ones That Perform Best!
I can't speak about how well they last on the lids yet as I haven't had the chance to try that out. However, I will be doing another post on a couple of looks featuring these shadows.
Each eyeshadow pan weight is 1.8g / 0.064 oz and can be placed in Z palettes. Or you can purchase each individual eyeshadow in its own compact for $7.99
Have you tried Make Up Geek eyeshadows? What's your favourite shade out of the ones here?